Home > Steve > Go | Steve's music | Puzzles | Geocaching | Bridge | Computing
Steve

(Links to other sites are distinguished by being italicised on this page.)
1954
I was born in Abingdon Berkshire UK on 20 Sep 1954, named "Stephen George Bailey" and brought up in a small village - Streatley, 16km NW of Reading Berkshire UK - with my sister, Rosemary.
My first school was a local primary school in the village, "Mrs Port's". (Some twenty five years later, when Mrs Port retired, the school closed down and all the old pupils were invited back for a ceremonial glass of champagne and burning of the school books!)
At the age of 8 I started at St.Edwards Preparatory school in Reading.
At 13 I started at Abingdon School (in Abingdon Berkshire UK) (though now Abingdon is in Oxfordshire).
1972
After leaving school, I went to Surrey University to study electronics. This was a four year sandwich course - two academic years, one industrial placement year and a final academic half-year with half-year project and final exams.
The first year was spent on campus (Rawson 2/13 in Battersea Court). This turned out to be the only year of university for John Steed.
In the second year four of us (sgb, Chris Booker, Bryan Allman and Geoff Burnes) rented a house some 30 km south of Guildford and commuted each day in my or Chris's clapped out cars. We used Winston Waller's room on site as a rendezvous.
The third year was my industrial year at Philips Research Labs at Redhill Surrey UK, in the Electronics and the Communications groups. At the end of that year I married Karen who transferred her nursing training from Guy's Hospital to Guildford.
In the final year, several of us played Diplomacy - one move a week on Thursday lunchtimes - including Adrian Barnes and Stuart Brook. For my final year project I built a microcoded processor unit out of 7400 series TTL - it mostly worked. I also learnt to play Go, the Japanese board game.
1976
Work!
Philips Research Labs for 3 years.
Medelec Ltd doing electromyographic instrumentation for 6 years.
Rofin-Sinar (now Monolight) doing optical spectrum analysers for 1 year.
Monotype Ltd doing photo-typesetters for 3 years.
ZED Instruments working on laser engraving equipment for the printing industry for 15 years. (Imagine a lathe with a computer controlled laser in place of a sharp knife!)
Powerlase working on YAG lasers.
And then at the age of 65 I retired, waiting a year for my State pension to start.
---
Hobbies and Interests
Reading
SciFi/Fantasy (Asimov, Clark, Jordan, Lackey, May, McCaffrey, Moon, Pratchett). Travelogs (Bryson), Maths (Gardner, Conway), Downbeat Detectives ("Cadfael" - Peters, "Falco" - Davies), Maps (I just like them)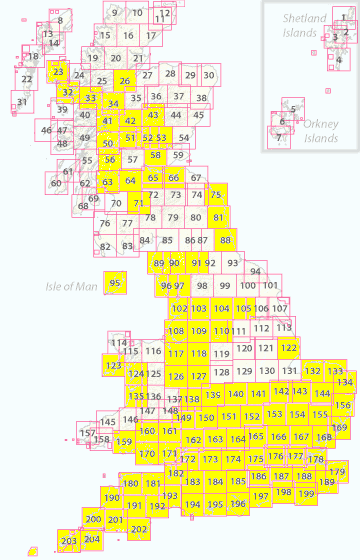 ---
(I'll add links to employers and friends as I discover them. I have e-mail addresses for several, but don't intend to publish them here.)
Interesting websites
---
Home > Steve > Go | Steve's music | Puzzles | Geocaching | Bridge | Computing
Last updated 2023-08-05
This page is part of http://www.stocton.org/
Email: webmaster@stocton.org
---